Growing Passion Fruit lifts the hopes of a better future for Refugee youths in Uganda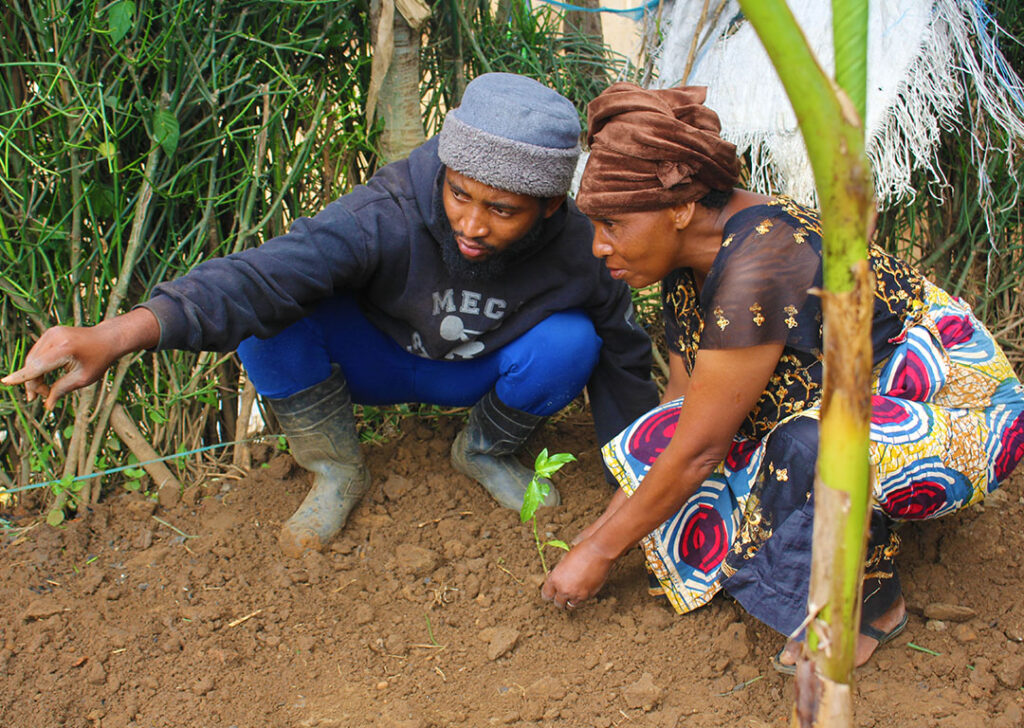 Passion Fruit raises hope of refugees
In 2017, as hundreds of thousands of refugees fled to Uganda from South Sudan's brutal civil war, the Ugandan government, UN agencies and NGOs scrambled to respond. The country was already home to thousands of refugees, from the Democratic Republic of Congo, Burundi, Rwanda, Somalia, Eritrea, and other countries across the region. This new influx made Uganda host to over a million displaced people, more than any other country in Africa. In an appeal for international funding, the United Nations warned that the government was "at a breaking point" and international donations would not suffice. As Uganda became the largest refugee-hosting nation in Africa, it needed to move the refugee communities toward self-reliance rather than handing out support indefinitely.
The World Food Programme (WFP) shifted its support strategy from food distribution to cash transfers as a more sustainable and dignified humanitarian solution. Ideally, refugees receive cash distributed via ATM on a mobile van or agency banking and use it to secure their food. Opportunity International, FINCA, Opportunity Bank Uganda Limited and PHB came together to create a digital finance ecosystem via the RISE (Refugee Innovation and Self-reliance Empowerment) project. The goals were to support refugees with appropriate education and tools to manage their money, enabling them to start a social enterprise that propels them towards self-reliance and economic contribution to their host communities.
We began consultations with refugees to assess their needs and hear their ideas. Nakivale was the obvious choice as it is one of the oldest refugee settlements in Uganda. Home to more than 132,000 refugees, it covers 184 square kilometres of the hilly region near the borders of Rwanda, Tanzania and the DRC.
Our team quickly learnt that the major challenge was lack of financial literacy among the cash transfer beneficiaries. They were unable to think beyond the concept of survival, to plan for savings or to set a financial growth goal. So we focused on creating a basic universal financial literacy curriculum to be self-administered by the refugee trainers long after we leave. To meet the language needs of the refugees, we designed the toolkit in English, Kiswahili and Kinyabswisha, in consultation with the trainers. The resulting financial literacy training toolkit focuses on a participatory approach to teach refugees of the importance of saving – and the aspiration to start micro-enterprises or have better resilience against life's economic shocks.
Philippe Breul, the founding partner of PHB who has been living in Uganda for many years, says, "The people in Nakivale have the right to work, but at the same time they are far from everything. Working outside the settlement is expensive because of transport. Despite having humane conditions, many more practical obstacles to self-reliance remain for the refugees of Uganda." He added, "As such, the next logical step was finding business models that would work in the local context. Uganda adopts very liberal and generous refugee policies such as freedom of movement and the right to work, as well as allocating each refugee family a small plot of land on which to build a home and grow crops."
We were in search of business ideas that refugees had developed, which we could nurture to help grow. Our criteria: Is it at the stage where they have started to experiment and prototype? That was important because it meant that they had identified the opportunity themselves. The second was about involving people, potentially a good number of people, and not necessarily requiring high-level skills. The last condition looked at minimum investment requirement with the potential to scale up rapidly.
Discovery of an entrepreneur
The dynamic Congolese entrepreneur Joel Amani Mafigi energized one of our workshops in Nakivale. The 23-year-old has been in Uganda since his family fled from the DRC when he was just eleven years old. Joel wants to become a doctor, but until he can afford to realize his dream of going to a medical school, he is determined to make lives better for people of Nakivale. "I love seeing people empowered and sharing knowledge. The biggest dream I could ever have is seeing a positive impact reaching out to many people through my team. That would be the best thing that could ever happen to me.", says Joel.
When we met him, Joel had already co-founded an initiative called 'Unleashed Potentials in Motion', teaching young refugees entrepreneurship skills to build sustainable social enterprises in the settlement, helping both themselves and the wider Nakivale community. The initiative now supports eight projects, ranging from the production of soap and anti-malarial mosquito-repellent gel to tailoring, crafting skills, music & drama, juice making and agriculture.
Passion for growing fruit
Par-Fruita, a passion fruit growing project Joel had started, attracted particular attention from the PHB team. Having depended on WFP handouts of beans, rice and maize flour, Joel realized that the diet of many refugees lacked fruit and vegetables, making them more susceptible to illnesses. The sustainable and innovative approach his project took to use recycled plastic bottles as miniature greenhouses to plant seeds stood out. They distributed the passion fruit seedlings to thirty families who could grow the plants and meet their supply of fruit-based nutrition and eventually sell the excess fruit in the market to earn some money.
Philippe saw a scalable opportunity in Par Fruita. He says "It is quite a niche value chain, but we see the fruit could be produced in the settlement and then sold to buyers who process them to make juice to scale up the business." PHB gave business model training to show Joel and his small team how to build their business, and Opportunity International provided funding to support the planting of a plot of 400 passion fruit seedlings. Joel also received a further boost from linkage to the Ugandan social enterprise, KadAfrica, which buys passion fruit from a network of growers at a set market price and processes them into juice for sale to clients including Coca-Cola.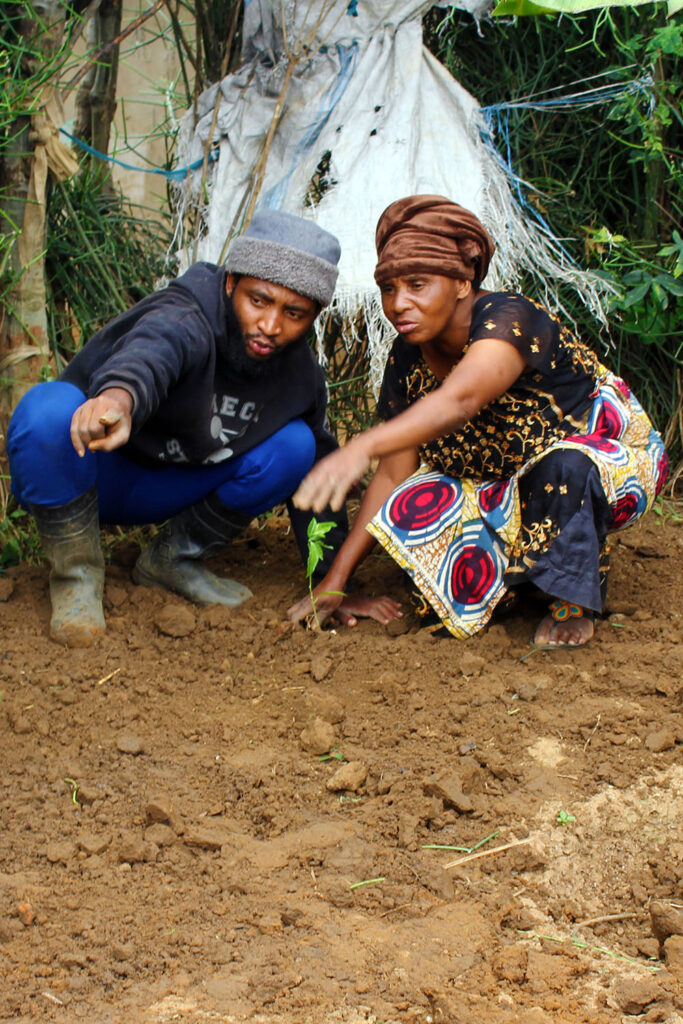 Par Fruita's team of four has now planted the main plot and planning to expand the enterprise to eventually set up a juice processing plant involving more people, particularly women, within the settlement.
For Par Fruita's operation Lead, Ms Carmel Moli, the experience has been transformational. The 18-year-old with a gift for mathematics had dreams of becoming an engineer, but she had to drop out of high school halfway through when she lost financial support from a sponsor. "It was heartbreaking to abandon my dream of becoming an engineer.
Life is more difficult for women here in Nakivale because most of them do not work, as they believe work is for men only," says Carmel. She has had her fair share of struggles being dependent on others. Since meeting Joel and working with Par Fruita, she feels her life now has a new purpose. She has learned a lot from her training with PHB, and Joel's collaborative style has inspired her. "He is a good leader," says Carmel. "He makes everyone feel like a boss." Gaining some independence has been vital for her. "My biggest achievement is maintaining myself; I can sustain myself now. I can provide for my basic needs."
As Par Fruita continues to grow, Joel and his team hope that this is just the beginning and that the seeds they have planted in Nakivale can become a model for refugees across Uganda. Joel wants to share the business skills he learned as widely as possible, and see fewer refugees dependent on handouts, but building a future in the country that has offered them a home.
Photo: Joel Amani Mafigi