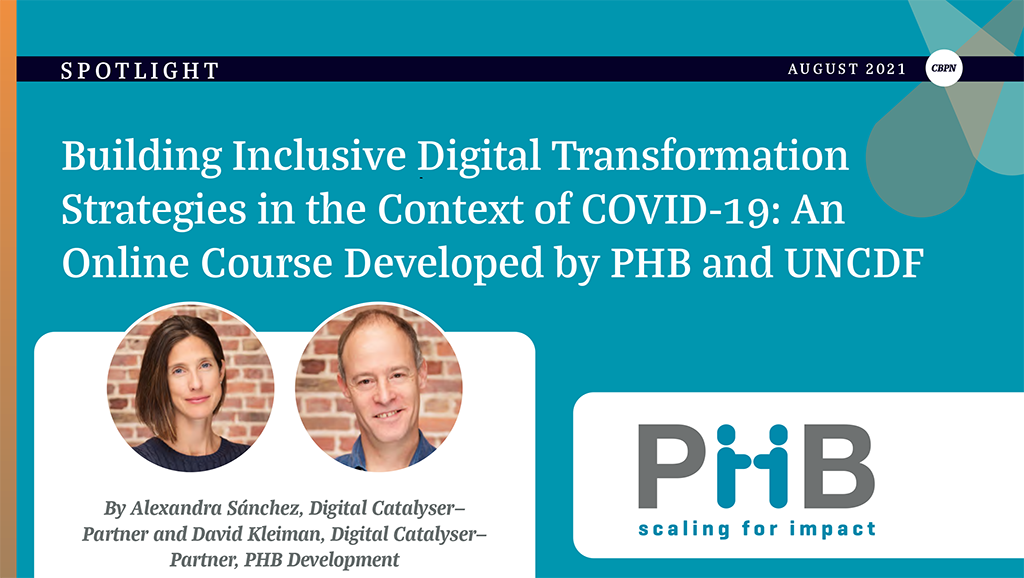 Building Inclusive Digital Transformation Strategies in the Context of COVID-19
Digital transformation will drive the post-pandemic economic recovery.
Most African countries have assessed their need for digital transformation but have not necessarily developed a digital transformation strategy. The COVID-19 crisis that paralysed the world in 2020 and continues to endure, however, has shown the importance of developing a robust digital ecosystem supported by a whole-of-government strategic approach.
Find out how we worked with UNCDF to create the interactive course and facilitated a multi-lingual cohort of more than 400 participants from governments across Africa. Read the full article. 
Download the Spotlight section of the article here.

The article is jointly written by Alexandra Sanchez and David Kleiman