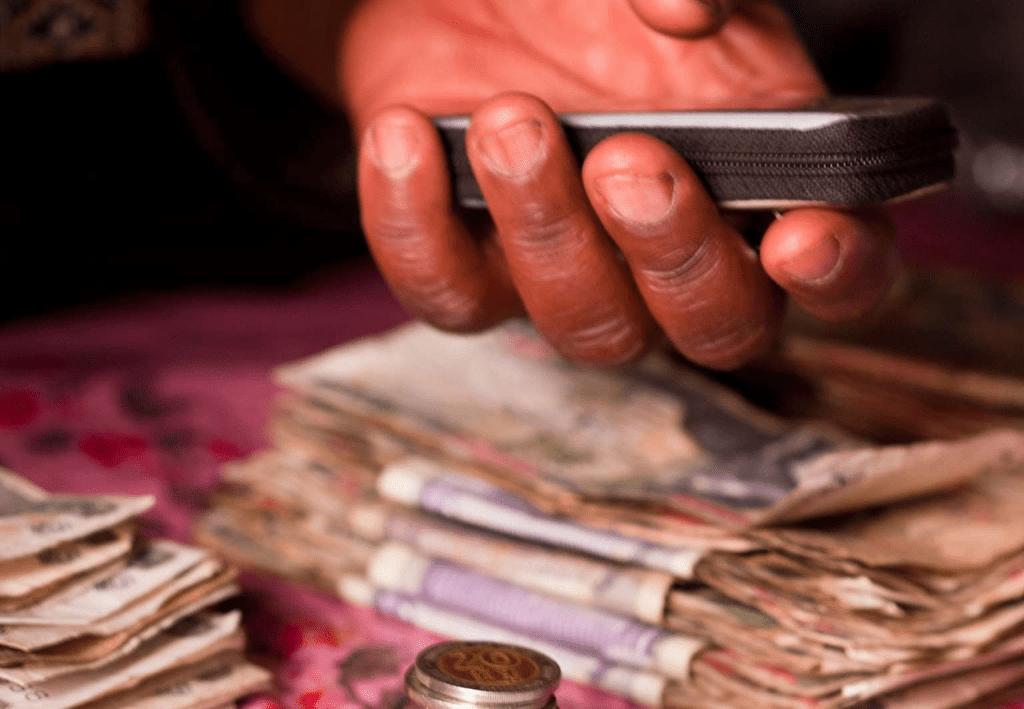 Agents-The Revolution on the Ground in Lao PDR
Republished from the UNCDF MM4P website: https://www.uncdf.org/article/2507/agents-revolution-on-the-ground-lao-pdr
Vientiane, LAO PDR – The mixed emotions of excitement and nervousness would be the best way to describe how new branchless banking agents feel in the Lao People's Democratic Republic (Lao PDR). For many prospective agents, who humbly regard themselves as rural, less-educated people, having the opportunity to work with the country's largest bank is an unusual, unexpected opportunity.
In June 2015, one of the country's leading banks—Banque pour le Commerce Extérieur Lao Public (BCEL)—launched a new concept in banking for the country: branchless banking through agents, a service the bank branded as BCEL Community Money Express (BCOME). The project was supported by United Nations Capital Development Fund (UNCDF), its national implementation programme Making Access to Finance More Inclusive for Poor People (MAFIPP) and PHB Development, from concept through pilot and on to commercial launch. Today, BCOME has more than doubled the size of the BCEL branch and service unit network, and with more than 125 agents, it is represented in every province of the country.
One of the most outstanding agents in the country, Nouteng Sybounheueang of Souvannaphoun Village in Paklai District, briefly shared her story:
First, I was worried [that] I did not make the decision right away when the staff of BCEL approached me about being an agent. I just replied to them that I needed time to think about it. And in my thoughts, I started to wonder how can one walk into my shop and offer me such a big job? Being a bank's agent, how much money would I have to have? What kind of tasks would I be dealing with? I am only a low-educated rural woman, running a small shop selling miscellaneous goods, and I had never touched a computer or iPad.
After taking a night to think it over, Mrs. Sybounheueang called bank staff the next day to confirm her interest. She then spent two weeks preparing the agent documents, to apply and to be approved. After that, she transformed a storage room for her goods into her new office. She purchased a laptop and a printer as required by the bank, though as she completed primary school only, she did not know how to use them. However, the BCOME team arranged a one-day training at her place on how to use the computer, how to access the BCOME system and how to conduct transactions for her customers.
Mrs. Sybounheueang was among the first few BCOME agents registered in July 2015 when the project was still in its pilot phase. Since that time, BCEL has expanded the BCOME agent network across the country, with over 128 agents in every province and a target of 410 agents by the end of 2019. Yet, the quantity of agents is less important to BCOME than the consistent, high-quality service that agents must deliver. As the agents are the face of the service and there is a reputation risk to the bank for non-compliance, the quality of the service should be its first priority.
BCEL supports its agents in several ways, such as the service system, technical and operational training, marketing and publicity material, and encouragement of the agents to do conscientious self-promotion, carefully focusing on three components of performance: trust, high visibility, and location.
A successful agent like Mrs. Sybounheueang attributes her success to these three attributes but primarily to the trust she has from her customers and the bank. She knows how to use the promotional material (brochures and posters) that the bank provides, and she speaks to her community about the value of the BCOME service and the convenience it can offer them. Situated on the main road, her location is premium and highly visible. Her converted storage room serves as a dedicated BCOME service office, providing her customers a comfortable environment to conduct their transactions. She is now involved in supporting the construction of a new market for the region that is only 100 metres away from her agent location. When completed, the market will attract more customers to transact at her location.
Agents in different parts of the country serve communities with different standards of living and different circumstances. Khaek Phanthalath, an agent in Ban Tha Kok Hai, Pak Ngum District (a village about 50 kilometres from a city), explained that the transaction type that she deals with the most is receipt of remittances. People from other provinces send money to their parents or relatives who live in the village or nearby, and they come to get the money at her shop. In contrast, Mrs. Sybounheueang, the agent from Paklai District, mostly serves customers who send money to their children who are studying in the capital or other large towns. Another agent, who represents BCOME in the busy and crowded capital of Vientiane, handles more business-related transactions.
These various use cases and requirements from different communities are carefully considered by the BCOME development team, as Nanthalath Keopaseuth, Deputy Director at BCEL, explained, "Sometimes our development team even thinks that we should modify the specific product to meet the particular need of each province and locality. This is a subject that we are thinking about for the possible development of our service—we keep thinking how we can create the best product to fit the rural community."
It is noticeable that most BCOME agents are women—women who have a business to manage, who hold a lot of responsibility in their family and who are eager to support their community. All are happy to bring the service to their village and provide more convenience for their relatives and fellow villagers, to save them the time and money of traveling a long way to a city to complete their transactions. For farmers in their village, the agent's extended service hours, from early morning until late in the evening, help them so that they are able to focus on production and not lose valuable time conducting transactions; they can stop by and do the transaction whenever is convenient. Suddenly banking is easier and less stressful.
The commission is not the only benefit of being a BCOME agent. Agents also build friendships and share convivial moments during their workday. They also benefit from the prestige conferred on them by the brand of the first commercial bank in the country, giving them considerable standing in their local community. And, the new, efficient service of BCOME draws in more customers to agents' existing business location; it helps their existing business grow.
BCEL has brought the new age of banking—branchless banking—to Lao PDR with a service that relies on local people becoming engaged as agents to serve their own community at their community members' doorstep. BCOME is designed to help a new group of customers, who have until now been unfamiliar or even unaware of financial and banking services, experience these services and benefit from them. In fact, BCEL has discovered just how much money flows from people in remote, rural areas to the capital city of Vientiane and other main cities, for their children's education, for their families and for their commercial needs.
With their enthusiastic approach to providing accessibility and to helping support growth of their communities, agents are raising the awareness of villagers (e.g., through careful self-promotion at their agent location) and educating them about the low risk, inexpensive cost and speed of the new system. BCEL supports agents with periodic awareness-raising campaigns to promote overall services of the bank, while focusing attention on the agents as the primary source of the service in the community.
As Mrs. Sybounheueang summarized, "I can give them friendly advice to use this new service—it is convenient and safe. Before they sent money to their children by a bus driver. Their children would come to pick up the money at the bus station, but they had difficulties with timing and missing the bus. It was high risk. Now more and more come to use my service. They like it here because some of them feel uncomfortable to go to the bank branch."
June 2017. Copyright © UN Capital Development Fund. All rights reserved.
The views expressed in this publication are those of the author(s) and do not necessarily represent those of the United Nations, including UNCDF, or their Member States.
For more information, please contact
KM Consultant, Lao PDR