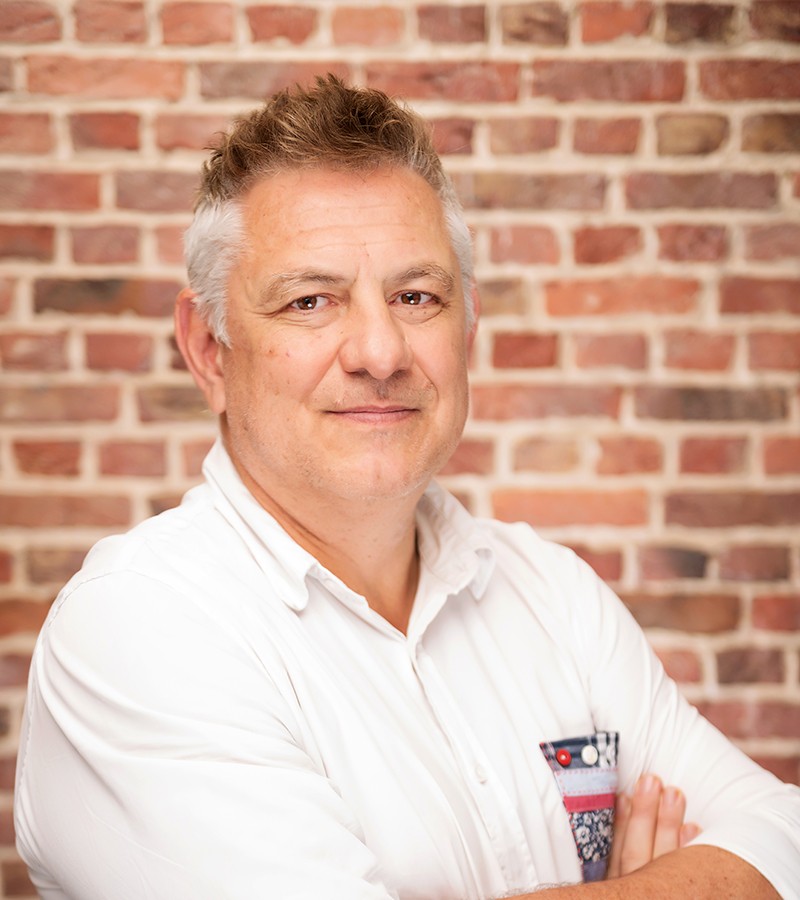 Philippe Breul
Philippe is the founding member of PHB Development. He established PHB in 2006 with the […]
Philippe is the founding member of PHB Development. He established PHB in 2006 with the vision to improve financial inclusion for the masses. He has more than 20 years of experience working with international development agencies, regulators, telecom and financial institutions.
He has succeeded to scale for impact in challenging contexts. In 2018 and 2019, he coordinated the early-stage digital transformation of a Microfinance Bank in Uganda with a 40% increase of the financial transactions; all conducted through digital channels (ATM, Mobile, Agents). This drove to increase outreach and savings mobilization with a limited increase in the operational costs.
In 2016 and 2017, he coordinated the market approach of MoKash, mobile saving and loans, in Uganda with MTN and CBA. One year after the launch, 2.5 million customers were registered, nearly 50% were actively saving (1.2 million) and 1 million loans disbursed for a total amount of USD 30 billion (US$ 8.3 million).
In 2014 and 2015, he supported the National Ebola Response Centre (NERC) in Sierra Leone to improve hazard pay to emergency workers: built and managed cloud-based database/payroll system of workers, transitioned from cash to mobile payments, introduced payments to accounts via bank transfers and established a Complaints Resolution System. According to BTCA, this saved lives and US$10 million by eliminating double payment, reducing fraud, removing costs of cash transportation, travel and security.
In 2012 and 2013, he coordinated with the World Bank and the Ministry of Finance and Economic Development the assessment of the delivery methods of the Productive Safety Net Program. He then defined and piloted the disbursement through MFIs, the Fintech M-Birr and agents. This conducted to the digital payment of 13,500 House Holds (65,000 beneficiaries) in 2015, 115,596 HH (577,980 beneficiaries) in 2016 and 394,900 HH (representing 1,974,500 beneficiaries) in 2017.
Prior to setting up PHB Development, Philippe has held various senior positions within mobile network operators in Africa and Europe. He was Vice President for Market Development at France Télécom (2005-06); Marketing and Communications Director for Sonatel Mobile in Senegal (2002-05), Commercial Director for Ikatel in Mali (2002) and marketing manager in Belgium (1998-2002).
He started his career at the Research and Development Centre of France Telecom on telecommunication network optimisations (1993-98) after a civil service with an NGO in the South of Chad (1991-93). Philippe has an engineer's degree in Telecommunications & Computing from Ecole Centrale in France (1990). He also has Master's degrees in Business Administration (1996), Economics (1997) and Microfinance (2010). He speaks French and English.
Connect with Philippe via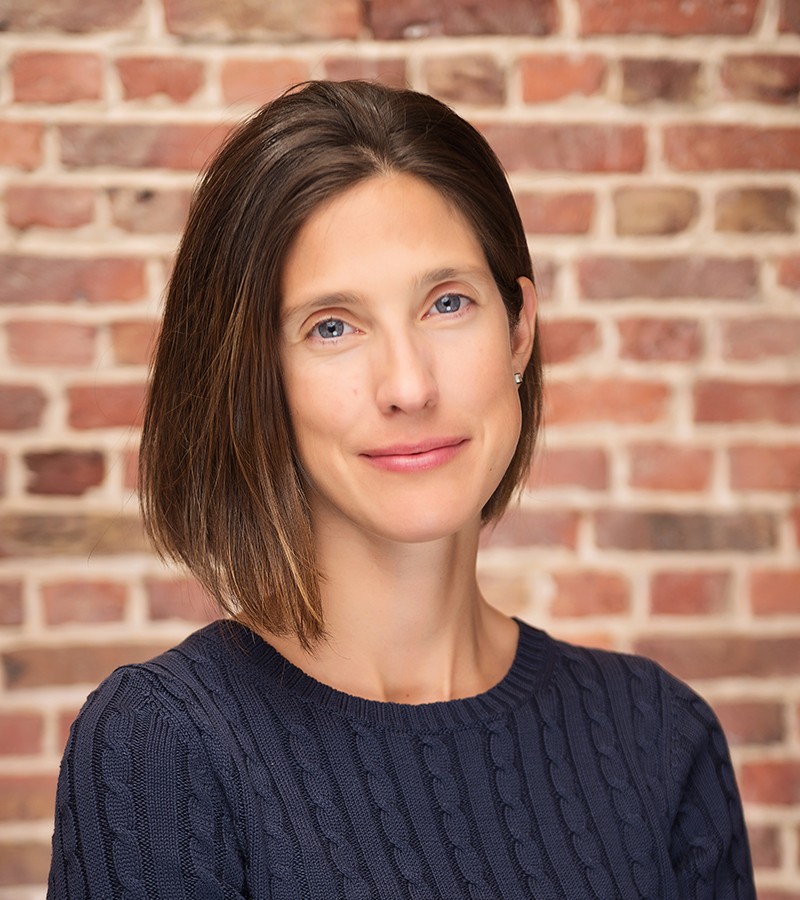 Alexandra Sanchez
Alexandra became a partner of PHB in 2012 when her vision aligned with ours to […]
Alexandra became a partner of PHB in 2012 when her vision aligned with ours to increase financial inclusion for the needy around the world. She brings exceptional global development experience on research methodologies and the know-how of branchless banking, mobile payments, remittances, and agent banking.
She enjoys working with real people on the ground while designing financial products to see how the solution can be best optimized for creating maximum impact. Since joining PHB in 2012, she has demonstrated her skills in multiple market studies, designing commercial strategies for MFIs linked to remittances and has had hands-on experience in developing branchless banking go-to-market strategies, roll-outs and training for MFIs. She was the Researcher and co-author of two of the DFS Toolkits, "How to be an agent" and "Leveraging an existing agent network" in the series sponsored by UNCDF and The Mastercard Foundation as well as a co-author for the Best Practices Guide for MFIs active in remittances. She has worked for a wide range of clients including international development agencies, NGOs and Financial Service Providers. Her areas of expertise include research, content generation, strategy quality control and project management.
Before joining PHB, Alexandra managed and expanded business operations of Microfinance International Corporation (MFIC) in Washington D.C. She was instrumental in establishing commercial agreements and upholding them with banks, MFIs, money transfer operators, and mobile operators across Asia, Europe, Africa and Latin America. Trained in International Relations with an ability to communicate in her native languages English and Spanish as well as French, makes her our ambassador to the world.
Connect with Alexandra via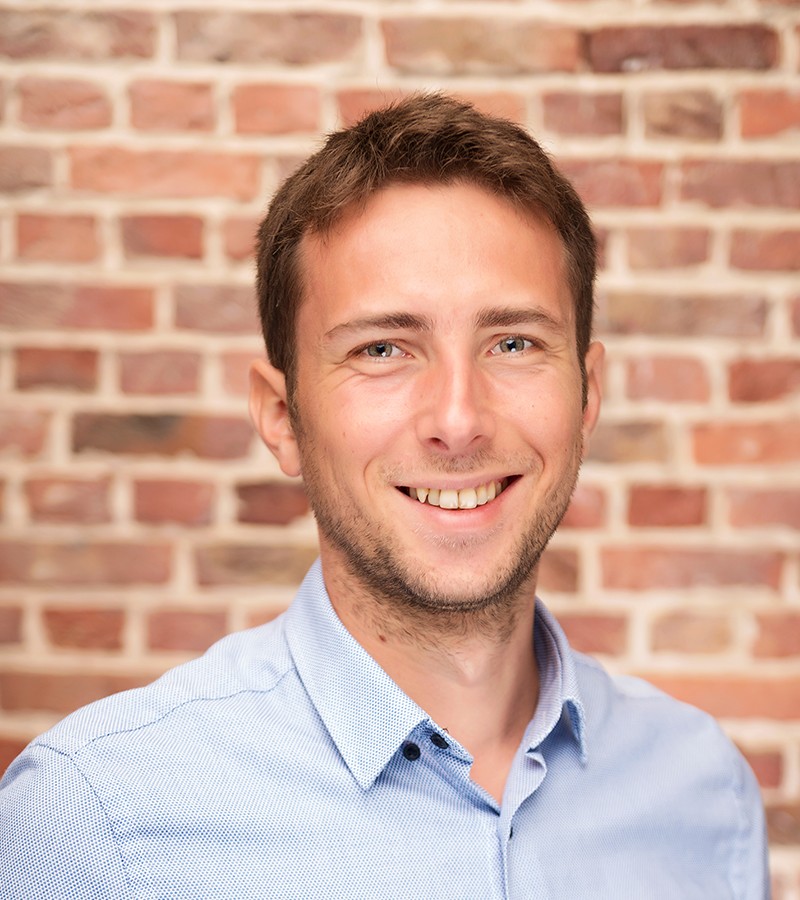 Ciprian Panturu
Ciprian grew up in Romania's picturesque countryside, in a region famous for its vineyards and […]
Ciprian grew up in Romania's picturesque countryside, in a region famous for its vineyards and hardworking farmers. After graduating from a military high school, he moved to France for his Economics and Corporate Finance studies. He is fluent in English, French and Romanian.
Ciprian has a strong sense of duty and applies high standards to himself striving to elevate the level of impact with each opportunity. He bonds with people who share similar values and supports the team's effect to address concrete tensions. Curious by nature, Ciprian sees opportunities when others talk of challenges: a problem always has a solution to be uncovered. He chased an interest in the potential of technology to improve the quality of life for communities in need and feels the sense of mission towards pragmatic, business-driven development.
With his background in Finance and expertise in business modelling, Ciprian developed his critical thinking and expanded its application to various aspects of increasingly complex opportunities. Ciprian has expertise primarily in the Finance and Agriculture sectors, where he led or intervened in over 20 projects across more than 10 countries in Sub-Saharan Africa, Southeast Asia and Pacific. His experience defining and implementing transformational digital strategies, whether in an advisory capacity or embedded in the organization and driving change management from within. He has worked extensively on, translating the needs of Social Transfers Beneficiaries, Farmers & Micro-entrepreneurs into concrete financial and operational terms, providing guidance for informed decision-making.
For Ciprian, success is reached when his work results in adoption at scale. Just look at his impact driving a portfolio of 5 agency banking projects for UNCDF in Uganda: 15 months after Agency Banking regulations were released by the Bank of Uganda, 3,445 agents were active, performing almost 4 million transactions (mainly deposits) worth U Sh1,475 billion (~400M US$) monthly.
Connect with Ciprian via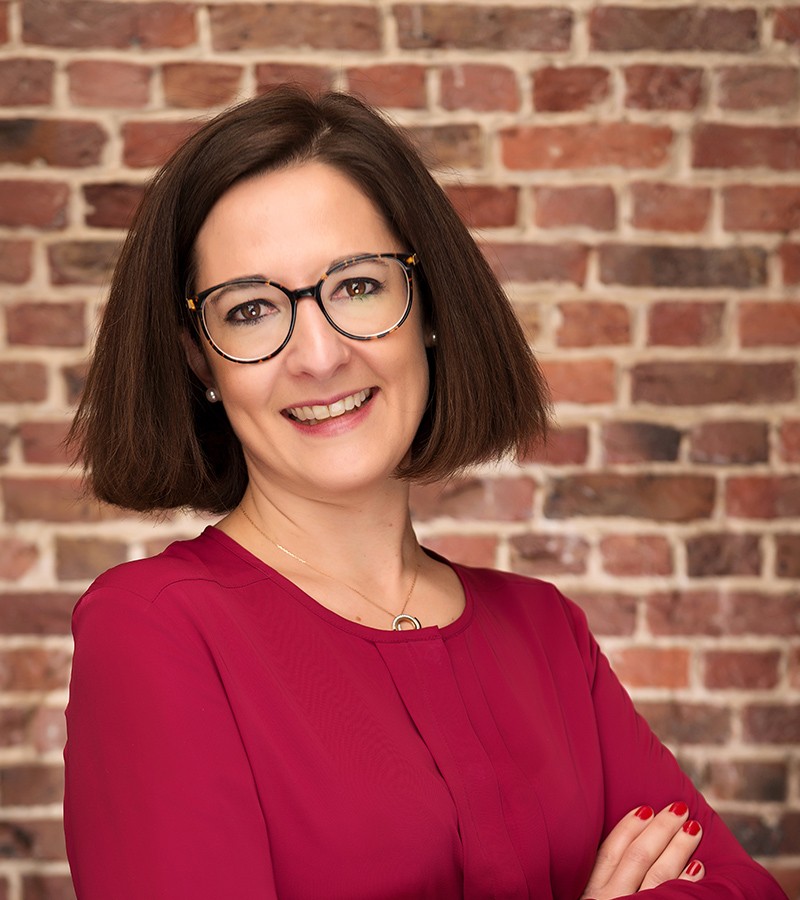 Aurélie Wildt Dagneaux
Aurélie joined PHB in 2013 as a Digital Financial Inclusion expert, to contribute her 15-year […]
Aurélie joined PHB in 2013 as a Digital Financial Inclusion expert, to contribute her 15-year experience as Consultant & Partner of PHB. Aurélie heads PHB's West Africa operations.
She is a boundary pusher, helping impact makers scale for impact, with expertise ranging from strategy, team and project management to product development and implementation. She has enabled over 30 Central Banks, Banks, MFIs, Fintechs and MNOs to unlock their potential for digital financial services, helping design their strategy & products & implementing prototyping, pilot and roll out throughout Africa. She is convinced that a client-centric approach is essential and applies Human-Centred Design in her daily work.
Aurélie is a seasoned face-to-face and online trainer and speaker who has contributed to the launch of PHB Academy in 2015. Since then Head of Learning, focusing on building the capacity of stakeholders to launch and grow digital financial services with impact, link bank and mobile money accounts (interoperability) and build efficient agent networks and inclusive digital ecosystems. She believes that training is not just about delivering content but also helping stakeholders acquire the needed skills and attitudes.
Before working for PHB, Aurélie co-founded Octopus, a French Fintech company in mobile payments (2012). She worked for three years (2009-2012) as a microfinance consultant (Horus Development Finance in Africa, Accion, Grameen Foundation and Kiva in South America). In her early career (2006 – 2009) Aurélie started worked across multiple industries (hospitality and retail) as a Strategy Consultant for large international corporate companies worldwide.
Aurélie has a Master's degree in Microfinance from Solvay Business School (2010, Brussels, Belgium) and a Master's in Business Administration from ESCP (2006, Paris, France). She speaks French and English fluently and is proficient in Spanish and German as well.
Connect with Aurélie via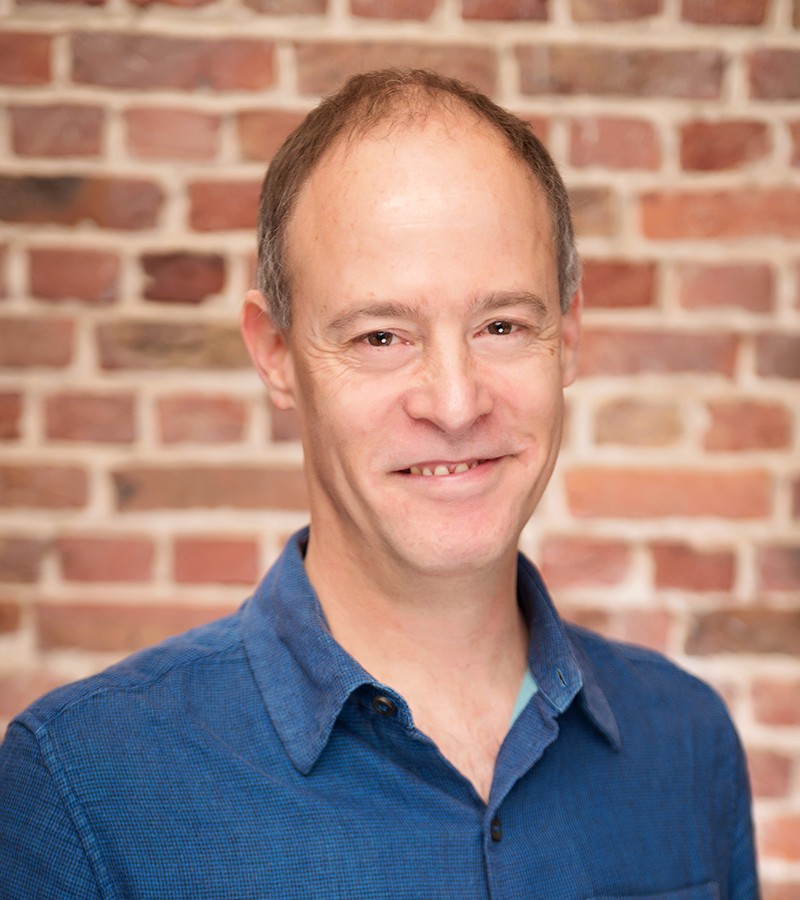 David Kleiman
David built his career within the telecommunications and banking sectors before joining PHB in 2013 […]
David built his career within the telecommunications and banking sectors before joining PHB in 2013 as one of our seven partners. David is a digital finance pioneer who started his digital journey with WING in Cambodia in 2009 when there were only 80 mobile money services worldwide. Today WING has scaled to serve the needs of every Cambodian. Since then he has been providing strategic business planning, product development marketing and channel support working with banks, MFIs, MNOs and policymakers to support the development of digital inclusive economies. He enables stakeholders from the telecom or banking sectors to converge seamlessly to bring customers relevant digital financial tools.
David has lived and worked throughout Asia and the Pacific including Laos, Cambodia, India, Bangladesh, Nepal, Papua New Guinea, Timor-Leste and the Solomon Islands catalysing the growth of financial inclusion where it is needed.

When he arrived in Lao PDR in 2014 it is was a greenfield environment for digital finance. There were no policies and no digital finance products. David worked within UNCDF for over 4 years supporting the vision of a market development approach to bring all stakeholders together through training and exposure. He supported the foundation of a conducive ecosystem by developing the capacity of regulators and providers which included the launch of the first mobile money offering and meaningful P2G use cases to support branchless banking.
David genuinely enjoys building bridges with people from all walks of life and maintains strong personal connections in all of the places he has lived. 

Connect with David via