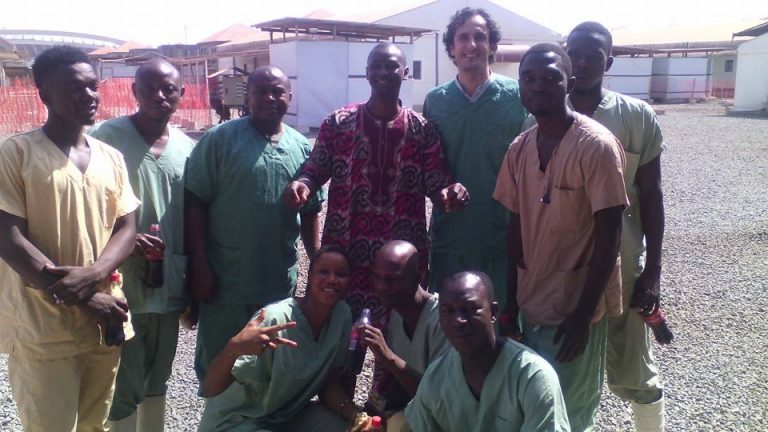 Helping Refugees through Financial Inclusion
The needs of an estimated 22.5 million worldwide refugees fleeing conflict and instability go well beyond food and shelter.
PHB Partnerships on DFS to Help the Displaced and Emergency Workers
The needs of an estimated 22.5 million worldwide refugees fleeing conflict and instability go well beyond food and shelter. Access to financial services for refugees can enable those who are otherwise disconnected from their homes to mitigate the immediate financial shocks of displacement and take steps toward future opportunities. Continuing economic activity will help the displaced and aid workers to be more self-sufficient when they return home from temporary settlements.
Digital financial services (DFS) can offer refugee families such a way to meet current financial needs and plan for their future. DFS providers are increasingly tailoring services such as Mobile Money and e-payments to assist refugees through easier access to money and the ability to make financial transfers. Benefits include eliminating the risks of travelling long distances to conduct cash transactions and increased the potential to build an economic base. The long-term impacts can benefit families and regional economic stability.
Productive Safety Net Program in Ethiopia
PHB Development worked in Ethiopia with the Ministry of Finance and Economic Development for a project of the World Bank on initiatives to provide refugees with DFS – with the aim of improving their conditions through access to basic financial transactions. One example is the Productive Safety Net Program (PSNP) that enabled social transfers through digital services. Through the PSNP, recipients were able to access digital payments with full control in a timely and secure manner, with no deductions. These e-payments also helped build a culture of savings for the recipients, leading to greater financial inclusion and brighter future prospects. In addition, PSNP benefited the government and fund providers as it decreased the time, cost and fiduciary risk of cash transfers.
Remittances in Syria
PHB along with CGAP and GIZ (Jordan) worked together to provide DFS for Syrian refugees in Jordan, by implementing a secure method of transfer remittances. Such remittances are often vital for refugees, as they receive this needed money from friends and relatives in other areas. After having lost their own source of incomes, refugees have been able to receive and transfer money safely and at a low cost, through innovative DFS programs.
There is continued potential for DFS to contribute to the economic and social development of the displaced as well as their home social structures. Even modest economic activity helps raise their quality of life through better access to health services, material necessities, education and interaction outside of their temporary settlements.
Umberto Trivella (in the picture, third from right standing) on an Ebola follow-up project in Guinea.
Emergency Help to Ebola Workers in Sierra Leone
In the provision of digital services to Ebola workers located in Sierra Leone, PHB carried out agreements with local banks and money transfer providers including Airtel, Africell and Splash to transform a system that used cash currency into a system of mobile payments. This program made it easier for aid workers in the country to conduct financial transactions and receive payments through a cloud-based payroll system. The mobile payments also helped reduce fraud, theft and errors in payment to workers.
PHB consultant Umberto Trivella commented on this project: "We held discussions with workers at Ebola treatment centres to better understand their cash payment challenges and how digital channels could improve the situation. It was a good experience to enable these young workers at the forefront of the battle against Ebola to receive timely payments for their high-risk efforts."