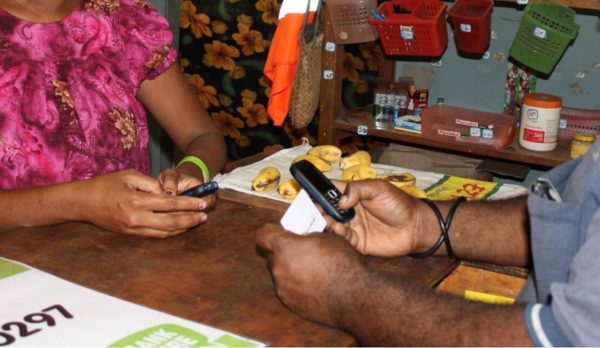 Increasing use of Mobile Money in Low-income Areas
The implementation of mobile money in developing countries is aimed at having the highest positive impact on the livelihoods of the poor.
Challenges and Solutions: Increasing the use of
Mobile Money in Low-income areas
The implementation of mobile money in developing countries is aimed at having the highest positive impact on the livelihoods of the poor. It is therefore important to identify some factors which may hinder the successful use of mobile money, and strategize how to overcome various obstacles in different geographical areas.
Language and product literacy
If someone does not understand a device and/or the language of its operations, then it is difficult for them to use it. This can be an obstacle in the success of mobile money that should be addressed with effective marketing and operational strategy, using visual and voice approaches, especially in rural areas of developing countries.
People in developing countries may not own a mobile phone due to the cost. And in cases which the poor may own a mobile phone, they may still be accustomed to their established systems of cash management. In these scenarios, using customer-centric approaches to develop products that take people's needs into account can help foster adaptation and adoption.
Demographics
Young adults can be quicker to try out new technical and subsequent financial services. Convincing young adults to adopt mobile money services and then to spread the word among their neighbourhood and families can be plausible but still challenging, a route to success.
Agent professionalism
Product competence and behaviour of agents toward customers can make the difference in a positive approach to increasing use products and services – or a failure to deliver the needed support to enable customers to use mobile money systems.
PHB Solutions
To overcome some of these issues that may inhibit the positive impact of mobile money, PHB Development has been working with providers on identifying various solutions such as:
Implementing voice recognition technology and call centers to support less literate customers using mobile devices;
Using pictograms, icons and visual communications to explain the product, and to support customers;
Ensuring products are developed in the most-spoken languages of the country in focus – not just the official language;
Using a human-centred design approach to develop products addressing customers' needs, therefore establishing tangible benefits for those are using or will begin using the mobile products and services;
Ensuring customers are involved throughout the whole design and development process of a new product with regular interactions. This "rapid prototyping" is an opportunity to test a new product and its features with customers to see if they can understand and use it easily. Product developers can then make needed adjustments before a larger pilot and the rollout;
Identifying and recruiting product ambassadors and early adopters – especially among the youth – to explain to their community how DFS services can be used for personal and community benefit;
Ensuring a value proposition and a compelling business case is developed for agents and other stakeholders in the ecosystem while motivating agents to promote the product and effectively support customers;
Addressing the adoption of mobile money with an ecosystem perspective, ie creating use cases to ensure people do not need to cash out mobile money but can use it to make payments and needed transfers.