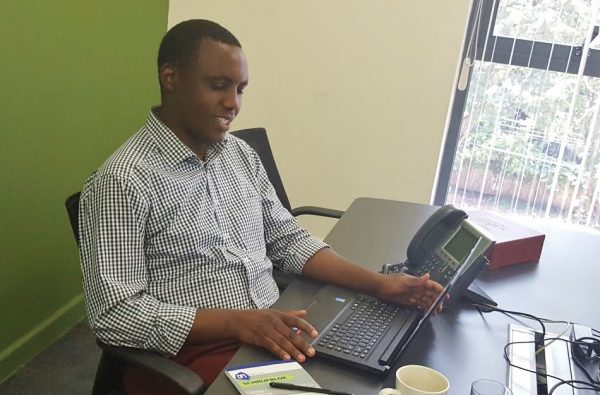 Interview with PHB Associate Emmanuel Mudahemuka
Emmanuel Mudahemuka is based in the Netherlands and specializes in external mid-term and post evaluations of programs for regions including North Africa.
PHB Development associates and consultants are deployed in various countries working on projects to serve clients. Emmanuel Mudahemuka is based in the Netherlands and specializes in external mid-term and post evaluations of programs for regions including North Africa. As a PHB associate, he was happy to share thoughts on his field experience for the PHB blog.
What are your current projects?
I am working on a mid-term evaluation for the Swiss Investment Fund for Emerging Markets in a North African focused initiative. My role involves reviewing evaluations and conducting field interviews to assess if the intended objectives are being met.
What challenges you are facing in the field?
The biggest challenge is non-cooperation from the beneficiaries, especially if the evaluation concerns a closed project and they don't clearly see the benefit for them. Quite often, there are multiple views of who is the targeted beneficiary of the project between the project sponsor and other stakeholders. For example, there may be several definitions of what is a small and medium enterprise depending on the stakeholders: banks, microfinance institutions, governments, tax authorities, NGOs etc.
What interests you the most about working on the field?
While interviews are sometimes conducted over the phones, the field visits help provide a complete understanding of the background and situation of the people. The combination of interviewing people, observation and environment scanning allows me to more accurately place the project and discussion in the local context.
What has been your best on-field experience and why?
My trip to North Africa, where I found small and medium enterprises that were very professionally managed – I visited several successful enterprises that should serve as role models. The enterprises included a private engineering school, a pharmaceutical company and a logistics company. These companies provided jobs and training, while also supporting local economies.
Why do you work in financial inclusion, and what do you like best about working for PHB?
Before joining PHB Development, I worked for over seven years in financial services industry in Rwanda. It started as a simple idea: What can I do to help my village, and for other African villages to have access to opportunities and lift themselves out of poverty? PHB Development gave me a platform to channel my passion into helping people improve their access to finance.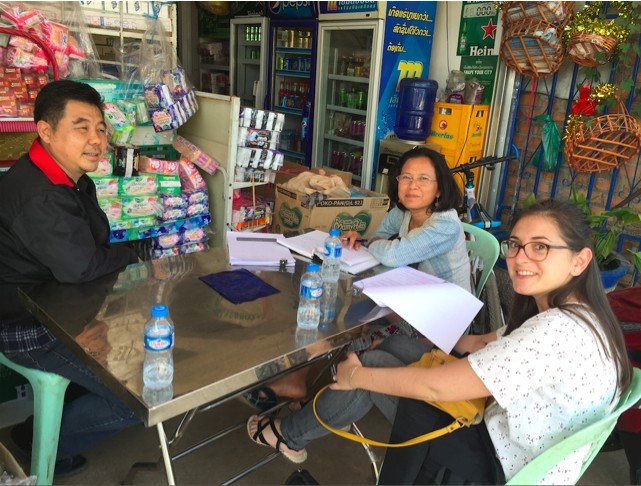 Human Centered Design Study
PHB consultant Lisa Chassin recently completed a Human Centred Design study in Lao PDR with UNCDF and Unitel for the introduction of the first-ever mobile wallet.
Human-centered Market Research in Lao PDR
PHB consultant Lisa Chassin recently completed a Human Centred Design study in Lao PDR with UNCDF and Unitel for the introduction of the first-ever mobile wallet. Lisa shared her insights on the needs and culture that she experienced.
What were the reactions of local people towards the introduction of Mobile Wallets?
Potential clients were generally keen and curious about how mobile wallets function. It was perceived as an interesting alternative to brick and mortar branches, where it is time-consuming to transact (travels, long queue, no place to park, etc.). Younger people were enthusiastic because they saw mobile money as a modern solution that would help them enhance their future. A few were reluctant because cash is deeply rooted in the local culture, and new technology can be intimidating.
We tried to identify different categories of people – personas – that were addressed separately. The goal was to identify what is specifically important to each group and what could trigger the adoption of e-wallets for these specific users. Personas we produced are on the UNCDF MM4P blog: http://uncdf.org/en/human-centered-market-research-develop-first-mobile-wallet-lao-pdr

What was the most memorable experience you had on the introduction of the first-ever mobile wallet in Lao PDR?
I was impressed by women's lead in household finances and business management decisions. And, I noticed this when talking to men – not women. A shop owner told me about how he enjoyed working as a tourist guide before he met his wife. When they married, she decided that the best economic decision for them was to take over his father's shop, "So that is what we did," he said. And a young man said he was giving all his salary to his girlfriend, because "she would manage it better; I don't trust myself with money. With her, I know it is safe."
When designing a financial product, these insights are very important! We realised that we had to give an important voice to women, to acknowledge and highlight their role as financial managers and meet their specific needs, especially through a targeted communication strategy.
Did women show any interest in the product – and in what aspect, if so?
Yes, for example, women entrepreneurs appreciated the convenience of remote and fast transactions without going to a bank. Young tech-savvy girls were excited to have a new and affordable tool to manage their thin budgets. I would not say there is a gender-specific interest, because men were also quite interested in using the e-wallet, but women were generally more eager, due to their money management responsibilities.
What were the biggest immediate impacts of this project/research that you could see?
Helping Unitel's team identify their targets and providing actionable insights for the product pilot launch were key contributions. Based on newly-gained insights, we brainstormed with the U-money management team to unlock product development and distribution strategy issues. One outcome was that marketing changed from product-centred to human-centred communication, in which people could better identify with the product. Unitel appears to embrace the human-centric approach by its willingness to test future product changes with clients.
What long-term impacts could you see and in what areas?
In the longer run, Unitel's objective is to reach the underserved population in rural areas of Lao PDR, where nearly 80% of the total population and the majority of the unbanked people live. With a saving culture in the country (77% of adults save according to a recent Finscope study) and the high mobile penetration (78%, GSMA, 2017), U-money can provide a safe, affordable and easy-to-use financial enabler for underserved rural households.
Did you face any particular challenges in carrying out this research?
At first, many of the people were reluctant to participate in the study. On one hand, it was difficult for them to spare the time from their routines, but they were also a bit shy and reluctant to talk about themselves in detail. This was a challenge because we needed to immerse ourselves in their lives and culture in order to reveal their motivations and behaviours for the study to be productive.
To overcome this, we had to put extra emphasis on presenting who we were as people and give personal details about ourselves first in order to initiate a two-way conversation. Eventually, they spoke, we listened, and valuable insights were shared to help us better design an authentic human-centric approach.
Further about the research: Ms Latsamy Thammavong, Chief of Business Department at Unitel, said, "Through this [HCD] approach we can now understand the aspirations of our customers – which is very important when building a trusted financial service. Unitel is in a good position to support financial inclusion with our new services due to our network, distribution and large customer base. We also get support from PHB experts to suggest useful information for our product planning."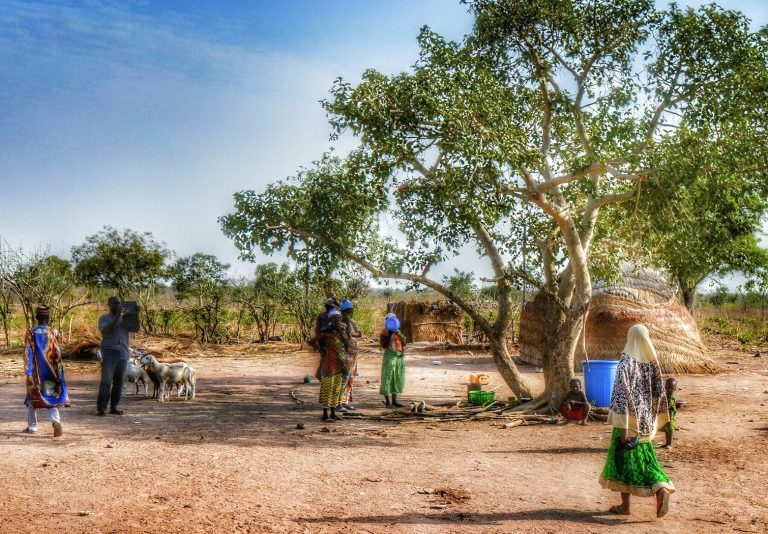 Rural Development & Financial Inclusion
People in rural and low-income areas can now open new economic opportunities to participate in even basic systems which they previously could not access.
Alone no more: Rural Communities finding Financial Inclusion
Not so long ago, rural communities far away from urban centres of business were left with few external resources to build their economic activity and raise standards of living. This scenario has changed.
People in rural and low-income areas can now open new economic opportunities to participate in even basic systems which they previously could not access. An increasing number of microfinance institutions (MFIs) and other financial inclusion services are catering to the poor in rural areas and empowering people to provide for their own needs and to rise from impoverished situations.
The results are communities that are more productive and less vulnerable to natural and human risks. Safer housing structures, engagement in education, access to health care, and improved water/sanitation facilities are some benefits that are resulting.
Services such as small loans that enable basic entrepreneurship are simple operations with far-reaching impacts on the local economic cycle. Credit services are tailored for different consumers to meet their needs:
Agriculture leases (helping farmers endure low seasons and thrive in good seasons)
Education loans (investing in the future of the communities as a whole)
Consumer loans (building potential for a healthy local exchange)
Housing loans (enabling a more secure existence for families)

Remittance services are also popular in rural areas for family members to regularly transfer money to each other.  Women, youth and the disabled are benefitting in particular from modern systems, as these groups may have been previously deprived of financial services and resulting earning opportunities.
Digital financial services (DFS) enable business transactions that also save users from the time and cost of travel to financial institutions. The savings accounts offered by MTN MoKash and Airtel Wewolw are examples of services with which people can save and access their money through mobile wallets without worrying about security issues.
Of course, there are risks for MFIs from issues such as high default rates that may discourage some providers. Making a positive social impact in challenging situations requires a certain level of commitment and expertise, and PHB Development is glad to be a leader in this sector of enabling low-income rural areas to become more prosperous and resilient.