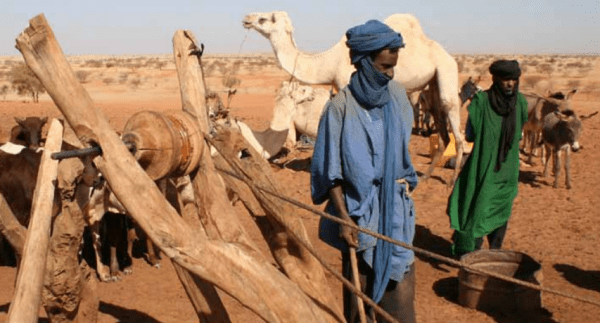 Sustainable Technology Adaptation for Mali's Pastoralists
In 2015, PHB Development supported the Netherlands Space Office (NSO) in the context of the Geodata for Agriculture and Water Program (G4AW). G4AW aims to stimulate the use of satellite gathered weather and biomass information, distributed via mobile phones to smallholder farmers, pastoralists and fishermen in developing countries, thus enabling sustainable yield and production increase.
Of the many projects that applied for a G4AW grant, NSO had selected 22 proposals for further evaluation. PHB assisted, by focusing on the business case, the composition of the project partnership and on the 'last mile' to the smallholder farmers. *
PHB was also involved in giving workshops to the actual grantees, presenting the findings of the PHB proposal evaluation and advising on how to improve the project plans. During the workshop for STAMP (Sustainable Technology Adaptation for Mali's Pastoralists), the project showed interest in additional PHB support.
STAMP provides access to satellite information for pastoralists in the Gao region of Mali, in order to help them better plan their work routines. Data on biomass availability and quality, water availability, herd concentration and market prices for livestock and staple grains are examples of services, made available to subscribers through basic mobile phones.
STAMP consist of a powerful partnership:
SNV Netherlands (lead)
Action Against Hunger
Hoefsloot Spatial Solutions
Institut d'Economie Rurale
Project Concern International
ORANGE
PHB supported with making the extensive partnership work for the project. It provided advice on how to structure the contract. Next, PHB founder Philippe Breul travelled to Bamako, Mali, for three days of meetings with partners to fine-tune the working business logic of the project.
PHB Consultant, Ronald Everts, who has been involved in all stages aforementioned states: "Financial inclusion is our 1st focus, but PHB can bring added value in bridging 'the last mile' to low-income people in other lines of business as well. It is fascinating and exhilarating to see how mobile phones can be the interface to many services. STAMP is now entering the next phase, and we wish and expect the project all possible success. "
*The G4AW program has a new round of grant provision this year.