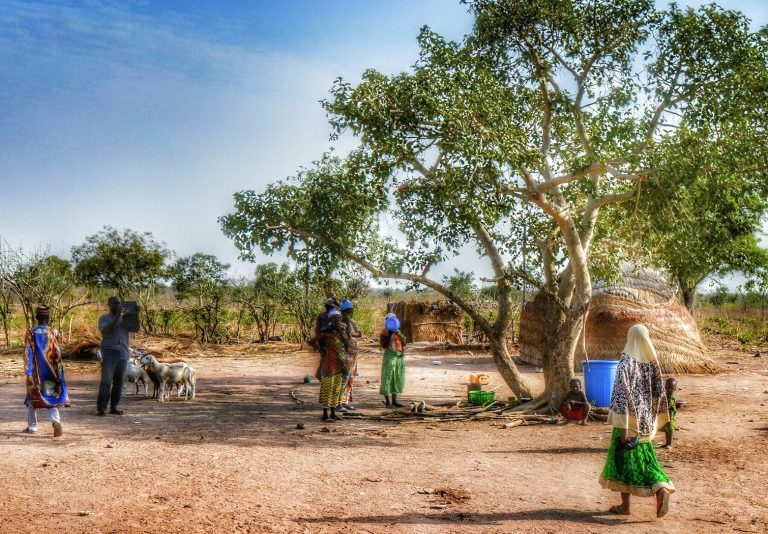 Rural Development & Financial Inclusion
Alone no more: Rural Communities finding Financial Inclusion
Not so long ago, rural communities far away from urban centres of business were left with few external resources to build their economic activity and raise standards of living. This scenario has changed.
People in rural and low-income areas can now open new economic opportunities to participate in even basic systems which they previously could not access. An increasing number of microfinance institutions (MFIs) and other financial inclusion services are catering to the poor in rural areas and empowering people to provide for their own needs and to rise from impoverished situations.
The results are communities that are more productive and less vulnerable to natural and human risks. Safer housing structures, engagement in education, access to health care, and improved water/sanitation facilities are some benefits that are resulting.
Services such as small loans that enable basic entrepreneurship are simple operations with far-reaching impacts on the local economic cycle. Credit services are tailored for different consumers to meet their needs:
Agriculture leases (helping farmers endure low seasons and thrive in good seasons)
Education loans (investing in the future of the communities as a whole)
Consumer loans (building potential for a healthy local exchange)
Housing loans (enabling a more secure existence for families)

Remittance services are also popular in rural areas for family members to regularly transfer money to each other.  Women, youth and the disabled are benefitting in particular from modern systems, as these groups may have been previously deprived of financial services and resulting earning opportunities.
Digital financial services (DFS) enable business transactions that also save users from the time and cost of travel to financial institutions. The savings accounts offered by MTN MoKash and Airtel Wewolw are examples of services with which people can save and access their money through mobile wallets without worrying about security issues.
Of course, there are risks for MFIs from issues such as high default rates that may discourage some providers. Making a positive social impact in challenging situations requires a certain level of commitment and expertise, and PHB Development is glad to be a leader in this sector of enabling low-income rural areas to become more prosperous and resilient.