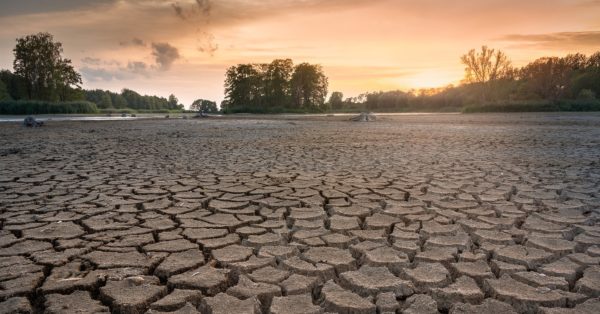 PHB in digital adaptation to climate change
Adaptation of agriculture to changing climate patterns and potential increases in refugees will be among topics discussed at the 8th meeting of The Hague Roundtable on Climate & Security on 4 December. More than 50 participants from 30 embassies and 12 organizations are expected meet to share strategies on climate adaptation at the event that will be hosted by the Embassy of Vietnam in The Hague.
Digital Financial Services (DFS) are offering an increased range of capabilities in assisting farmers with weather and agricultural applications, as well as enabling a growing number of refugees to become more financially independent. PHB will be a part of the conversation at the Roundtable to share these kinds of trends that can help people in areas that are experiencing more severe climate change impacts.
PHB has given technical assistance to the digitization of payments for projects in agriculture value chains in Uganda: tea, coffee, maize, dairy and soybeans. The result has been available digital services that can help streamline production processes and capabilities in changing conditions. There has also been progress with initiatives such as the Sustainable Technology Adaptation for Mali's Pastoralists (STAMP) program in Mali to provide farmers and pastoralists with target information on resources – with an aim of meeting needs more easily and reducing the potential conflict over these sources of livelihoods.
Providing financial services to refugees is receiving increased attention at forums such as the European Microfinance Week (EMW) that was held last month in Luxembourg by the European Microfinance Platform. From the delegation of three PHB consultants attended the conference, Alexa Sanchez moderated a panel session on Advancing access to financial services for refugees: Digital solutions to expand access and lower costs. And the EMW 2019 conference will be centered around Microfinance in Adaptation to Climate Change.
Keep a watch on the PHB website for a podcast interview about the refugee panel, and for more soon on PHB's participation at the EMW 2018. There will also be a report published on the upcoming Roundtable at the Embassy of Vietnam.
About the Roundtable: The Hague Roundtable on Climate & Security is an independent forum to promote international cooperation in adapting to climate risks to human well-being, sustainable development, peace and political stability. Created in 2015, participants from representatives of governments and organizations meet for informal conversations to share information and strategies in adaptation regarding water resources, natural disasters, floods, droughts, sea level rise, migration, potential conflict and stability of fragile states. PHB communication consultant Matt Luna is the creator and organizer of the Roundtable initiative.