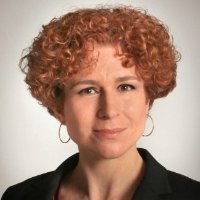 Pete Sparreboom
Digital Catalyser - PHB Academy Lead
Pete Sparreboom is the Director of PHB Academy, PHB Development's training and coaching practice. She has 20+ years' experience in financial inclusion via traditional and alternative delivery channels in Africa and Asia. Pete oversees PHB's offer of standardized and customized training on digital finance. She is passionate about using insights from the fields of adult education, executive coaching and e-learning to help financial institutions improve the lives of the financially excluded.
Pete brings deep expertise in strategic planning, market research, product development, financial and human resource management. She has worked in Angola, Benin, Lesotho, Mozambique, Malawi, Pakistan, Rwanda, Senegal, South Africa, Tanzania, Uganda, Zimbabwe and Zambia, and has conducted research on microfinance in India and China.
Pete joined PHB in 2014, to work on the development of a tool for assessing the costs and benefits of mobile banking for financial institutions and their clients. A Triple Jump-funded assessment of Urwego Opportunity Bank (UOB) in Rwanda using this tool in 2014 resulted in a Mastercard Foundation-funded follow-up assignment in 2015 to help strengthen the bank's capacities in product development and agent network management.
Prior to joining PHB, Pete spent most of her career advising investors and donors in the area of inclusive finance and building the capacity of government officials and financial institution managers and staff. She lived in Southern Africa for eleven years. Her clients have included ACCION International, Deloitte & Touche, DfID, Financial Sector Development Trust, FINCA, Friedrich Ebert Foundation, George Soros Foundation, GIZ, ILO, INAFI, International Capital Corporation, ITC, Khula Enterprises, Opportunity International, REGMIFA, Shorebank International (now Enclude), UNDP, USAID and World Vision.
While living in Africa, Pete gained valuable experience in managing microfinance programmes on the ground. As a resident advisor for ACCION, she led a credit product development team at Tchuma, an urban-based microfinance institution in Mozambique. As a rural finance specialist for World Vision, she took over leadership of a community banking programme on the verge of collapse in a highly challenging rural post-conflict environment and turned it around.
Pete has published extensively. Between 2007 and 2011, as Programme Director for the World Microfinance Forum Geneva in charge of a research programme on investment in inclusive finance, she wrote, co-wrote and edited 16 publications that are currently available on the Microfinance Gateway. In 2014 she co-authored the PHB/ Triple Jump occasional paper Capturing Value from M-Banking – Analysing costs and benefits of m-banking and identifying improvements to increase impact and shorten payback time.
Pete is a CGAP-trained trainer in Microfinance Institution Business Planning, Financial Analysis and Management. She also holds certificates in eFacilitation and eWorkshop Design. Pete has a Masters degree in Development Economics from Erasmus University and a Diploma in Bank Management from the Netherlands Institute for Banking, Insurance and Investment. A Dutch native speaker, Pete provides advice and training in English, French, Spanish and Portuguese; she also speaks German.
Connect with Pete via