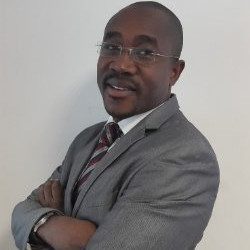 Nassif Toukourou
Digital Catalyser - DFS
Nassif has more than 15 years of experience in business development, training and project management in digital finance. His industry experiences cut across banking, telecoms and consulting firms performing roles in agency banking, agent network management, transfer deployment, bulk payment, rural finance, and business development.
He has accumulated extensive work experience and local knowledge in Bénin, Kenya, Ivory Coast, Côte d'Ivoire, Kenya, Senegal, Togo and Senegal.
Nassif is an MBA graduate of finance and commerce. He speaks French, English and Yoruba languages.
Connect with Nassif Via