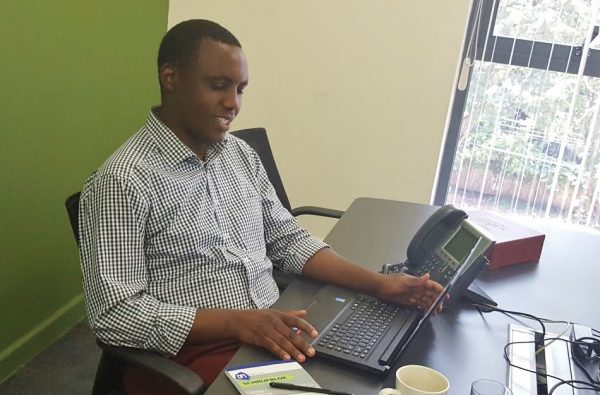 Interview with PHB Associate Emmanuel Mudahemuka
PHB Development associates and consultants are deployed in various countries working on projects to serve clients. Emmanuel Mudahemuka is based in the Netherlands and specializes in external mid-term and post evaluations of programs for regions including North Africa. As a PHB associate, he was happy to share thoughts on his field experience for the PHB blog.
What are your current projects?
I am working on a mid-term evaluation for the Swiss Investment Fund for Emerging Markets in a North African focused initiative. My role involves reviewing evaluations and conducting field interviews to assess if the intended objectives are being met.
What challenges you are facing in the field?
The biggest challenge is non-cooperation from the beneficiaries, especially if the evaluation concerns a closed project and they don't clearly see the benefit for them. Quite often, there are multiple views of who is the targeted beneficiary of the project between the project sponsor and other stakeholders. For example, there may be several definitions of what is a small and medium enterprise depending on the stakeholders: banks, microfinance institutions, governments, tax authorities, NGOs etc.
What interests you the most about working on the field?
While interviews are sometimes conducted over the phones, the field visits help provide a complete understanding of the background and situation of the people. The combination of interviewing people, observation and environment scanning allows me to more accurately place the project and discussion in the local context.
What has been your best on-field experience and why?
My trip to North Africa, where I found small and medium enterprises that were very professionally managed – I visited several successful enterprises that should serve as role models. The enterprises included a private engineering school, a pharmaceutical company and a logistics company. These companies provided jobs and training, while also supporting local economies.
Why do you work in financial inclusion, and what do you like best about working for PHB?
Before joining PHB Development, I worked for over seven years in financial services industry in Rwanda. It started as a simple idea: What can I do to help my village, and for other African villages to have access to opportunities and lift themselves out of poverty? PHB Development gave me a platform to channel my passion into helping people improve their access to finance.