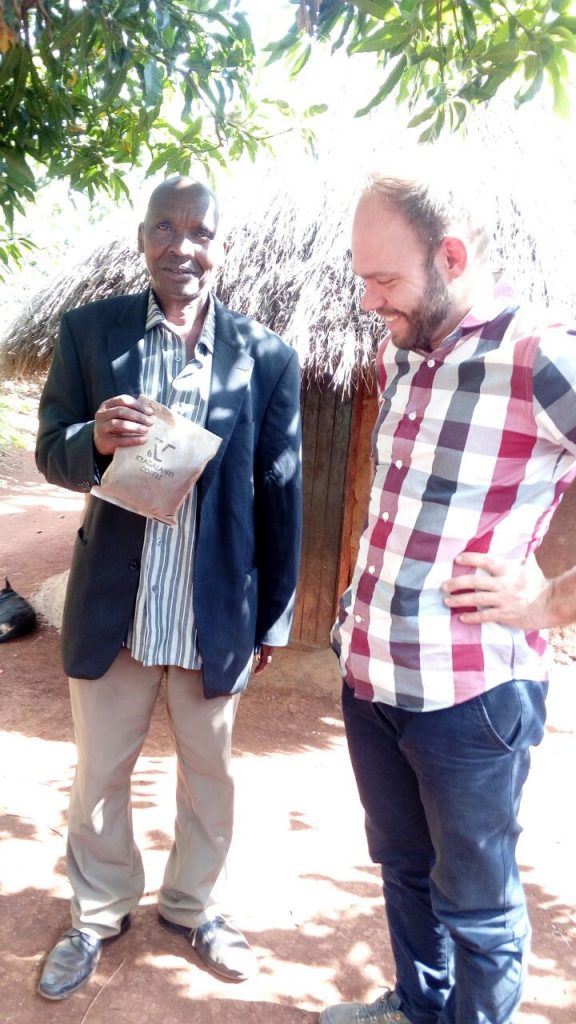 Interview with Pall Kvaran
PHB Development values the diversity and innovation that its consultants can bring to developing financial inclusion systems nearly anywhere on the planet. PHB Associate, Pall Kvaran, recently shared views from his current work in Uganda.
What are the areas of need you currently working on?
I am working on two different projects, one in tea and one in coffee, both focused on helping farmers gain access to digital financial services. We move towards achieving this goal by digitizing the payments farmer receive for their major cash crops. By doing this, we help them get access to services such as savings accounts and loans through mobile money.
What are the challenges you are facing and what are you doing to solve them?
The coffee project I am working on is all about problem-solving. This project is funded by CGAP and UNCDF, and we are working with one of the largest coffee companies in Uganda. UNCDF has been working on digitizing payments to farmers for a couple of years and PHB was tasked with doing a deep dive and figuring out what the most important problems are and how to solve them in order to make the digitization effort work as effectively as possible.
We used a new method we call Value Proposition Mapping, where we essentially mapped all income and expenses farmers and traders in the coffee value chain engage in on a month to month basis over the course of a year. We then calculated the costs of cash and digital payments for each transaction type and figured out which ones are ready for digitization, depending on the value propositions farmers and traders face.
What is the most interesting or surprising thing that you have encountered in the field?
The extreme level of interest farmers has in spending management. Almost every farmer I have spoken to in my work in a range of different agriculture value chains sees mobile money as helping them manage their own spending to save up for investments. This can be even more true for women because they are usually not the head of the household and thus have a hard time controlling how the money they make is spent. Mobile money can really help them keep a part of their income for themselves and save up for future investment.
Where are you seeing as the current and potential impacts?
In the short term, I see the digitization of payments in agriculture value chains having a positive impact on spending management as well as the risks farmers face. Being paid with mobile money allows people to store their money safely as well as reducing the risk they face while travelling with cash. In the medium and long term, as more affordable financial services will be offered through mobile money platforms I see these farmers gaining access to interest-bearing savings accounts, loans for investments and important risk mitigation services such as crop insurance.
The current agricultural productivity in Uganda is multiple times lower than what it can and will be in the near future. I believe these services are of vital importance when it comes to helping farmers in developing countries increase their production and income.
How do local traditions and ways of doing business affect your work?
I believe my work as a PHB consultant is actually centered around this very question. My job is gain a deep understanding of local contexts and use that understanding to figure out how we can best help people. I think our coffee value proposition mapping methodology does this exceptionally well, especially when we get a chance to combine it with more qualitative human-centred design methodologies.
Why did you choose to work in the field of financial inclusion, and what do you like best about working for PHB?
I strongly support development policies focused on helping people help themselves and I feel financial inclusion is exactly this. I believe the people we are trying to help are best qualified to decide what they need in order to help them better their lives.
I think providing access to financial services is one of the most important pieces in this puzzle. If we are able to give people access to interest-bearing savings accounts and loans for investment, they have been given a set of tools they can use to decide themselves what goals they want to work towards
When it comes to PHB Development, I really like the cooperative nature of the company. Most of the success of the company is channelled into reinvesting for growth and increasing possibilities. Rather than being typical employees, we function more like a group of independent consultants who work closely together towards our common goals.