Feasibility Study on Mobile Financial Services (MFS) in Colombia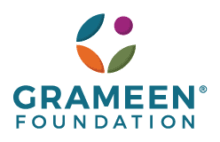 Context: Grameen Foundation wanted to understand the role it could play supporting the development of mobile financial services in Colombia, and especially in rural areas linked to agri-value chains.
Objective: Deliver an inventory of rural customers' needs and develop business models, including; recommendations on specific roles for the Foundation to enhance the development of MFS.
Deliverables: Report on customer needs in rural Colombia; overview and ranking of various partners on the supply side (banks, MNOs, MFIs, technology providers, distribution and retail chains) based on desk research and visits to these partners. PowerPoint summary of three potential business models and the strategy that Grameen Foundation could adopt in each one.