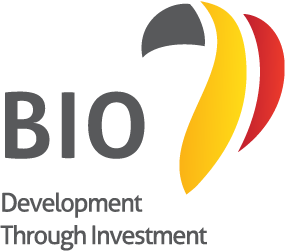 BIO
The mission of the Belgian Investment Company for Developing countries (BIO) is to support a strong private sector in developing and emerging countries, to enable them to gain access to growth and sustainable development within the framework of the Sustainable Development Goals.

We invest directly in private sector projects and as such make a structural contribution to the socio-economic growth of their host countries. BIO's mandate requires strict criteria in terms of geographical targets, financing tools and, above all, impact on development.
In developing countries, the informal economy is proof of great dynamism. However, access to long-term finance and capital is limited or inaccessible for a large part of the population. In fact, the banking system is often unsuited to the needs of small entrepreneurs and does not support the emergence of income-generating activities.
Support for the private sector is therefore an essential link in the development cooperation chain, as it drives economic growth. By producing goods and services, local enterprises help improve the population's living standards, accelerate technological developments and lower prices by stimulating competition and increasing the country's tax base, which is essential for financing infrastructures, education and health.